Where the future is built on the past
Ox Hill Homestead's Montessori Farm Camp and Forest Adventure 2023
Farm Camp 2023, has been structured to include Forest Adventures and activities! There are stations in the woods for your child to explore animal life, trees, the forest floor and shelters. Various projects will be presented to allow your child to discover their own interests through imaginative play. Included will be crafts using wool and wood, such as bracelets and necklaces. Children will be able to explore how brooms are made from broom corn grown at Ox Hill Homestead last year and rope making. All projects depend on time and the children's interest. Our three mini donkeys (Pokey, Riley and Gem) and the goats will join us on many activities this year. Ember, Windy and Toby are ready for horseback riding. We are embracing all this wonder and energy in making this year's camps magical.
Dr. Montessori states, "There is no description, no image in any book that is capable of replacing the sight of real trees, and all the life to be found around them, in a real forest.  Something emanates from those trees which speaks to the soul, something no book, no museum is capable of giving.  The wood reveals that it is not only the tree that exist, but a whole, interrelated collection of lives.  And this earth, this climate, and this cosmic power are necessary for the development of all these lives.  The myriad lives around the trees, the majesty, and the variety are the things one must hunt for, which no one can bring to school."
Session 1 – June 19-23         
Session 2 – June 26-30         
Session 3 – July 10-14        
Session 4 – July 17-21
All sessions are from 9:00am to 400:pm Monday through Friday.
Age: 4 – 11
Price: $385 per week
(Registration Fee of $100 is applied to tuition but is non-refundable due to cancellation)
Space is limited!
Please call 503-985-3303 or send us a message for a registration form and session availability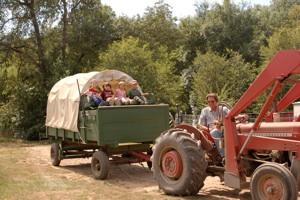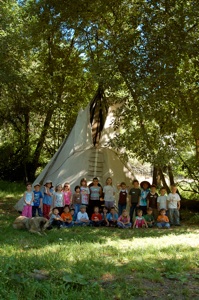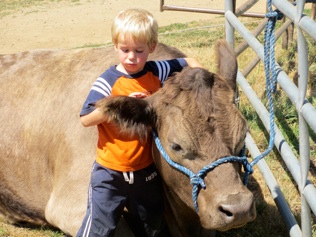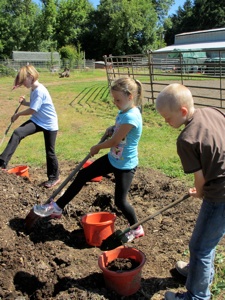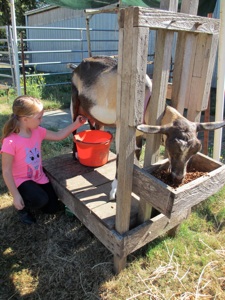 Next Steps…